SRMTL dedicates itself to Total Quality
With constant and continuous improvement we shall strive to be a world class supplier of products that we manufacture.
Commitment to excellence and satisfy our customer need are our ultimate goals.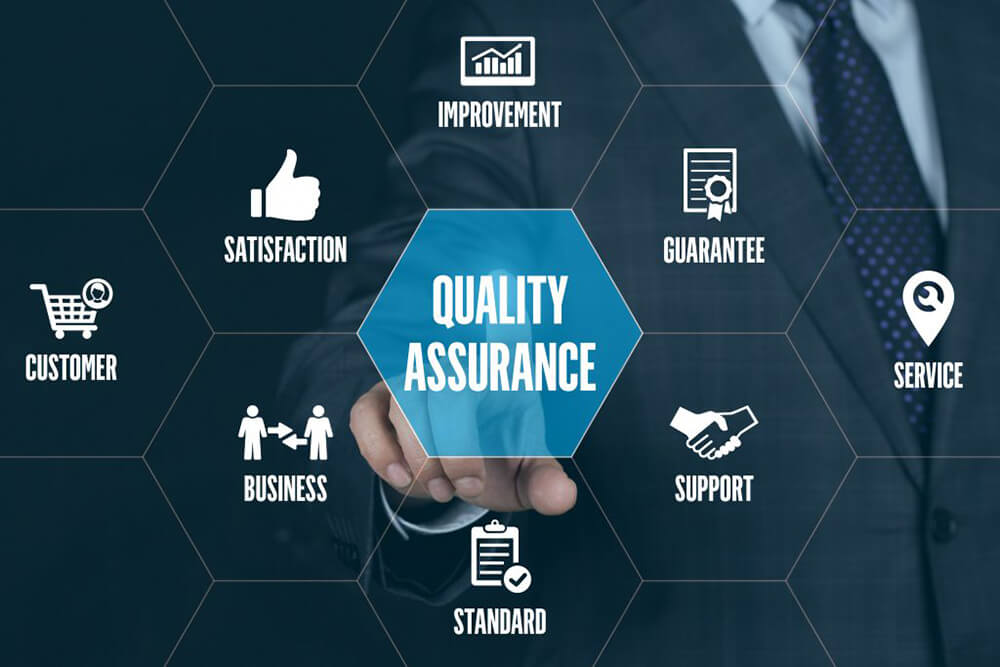 01
Satisfied customer
Satisfied customer. Internal as well as external.
02
Clear Understanding
A close relationship with customer leading to a clear understanding of market.
03
Proper Management
Efficient use of resources through Planning, Proper Management and Training.
04
Good Planning
Reduction in Non-Conformities as a result of good planning and manufacturing practices.
Quality as a
Continuous
Process
SRMTL is committed for product quality and it is supported by continuous improvements in our quality assurance which is evident by successful completion of recertification of different type of quality management system certifications.

SRMTL is also working for ISO 15378 GMP certification of its facility and are targeting to achieve it this year.

SRMTL have a dedicated team of experienced executives in its Quality Assurance department who continuously monitors the quality of product at each and every stage of process to ensure the best quality of product for our customers.

SRMTL have a dedicated Quality Testing Laboratory equipped with advanced Testing Equipments for our products to deliver the highest quality products to our customers.

SRMTL have a dedicated testing facility for our in-process & final inspection of our products to check the properties like UTM, Bond Strength, Bursting Strength, Air Pressure, Tube Life Simulation, Leakage Test, ESCR, Drop Test, Tube Rigidity, Crush Test, Cap Torque value, Sealing Strength, Rub Test, C.O.F value, Opacity etc.

SRMTL ensure timely reviews and calibrations of all our testing equipments to assure that our checks are legitimate and accurate.

SRMTL also carry out some special tests for our products based on customer's requirements.